Atlanta Continuing Education is an extension of Healing Paradigm and is focused on psychological education. We offer continuing education, self development, and community workshops locally and internationally. Our emphasis is on indigenous African healing practices, Womanist, African-centered, Liberation, and Black psychology.
Our goal is to connect with the community by providing innovative workshops on healing individuals, families, and communities of African ancestry. We do this by connecting transformative healers with people like you.
Whether you are a licensed therapist, spiritual healer, support professional, parent, or individual, we have something for you!


Therapists
If you have a license or certification, we have you covered. We are an approved provider for psychologists, counselors, social workers, & school psychologists. Marriage and family therapists receive related hours for all of our continuing education sessions.
We also offer professional development credits for a number of allied professionals. Contact us for more details 404-635-6021.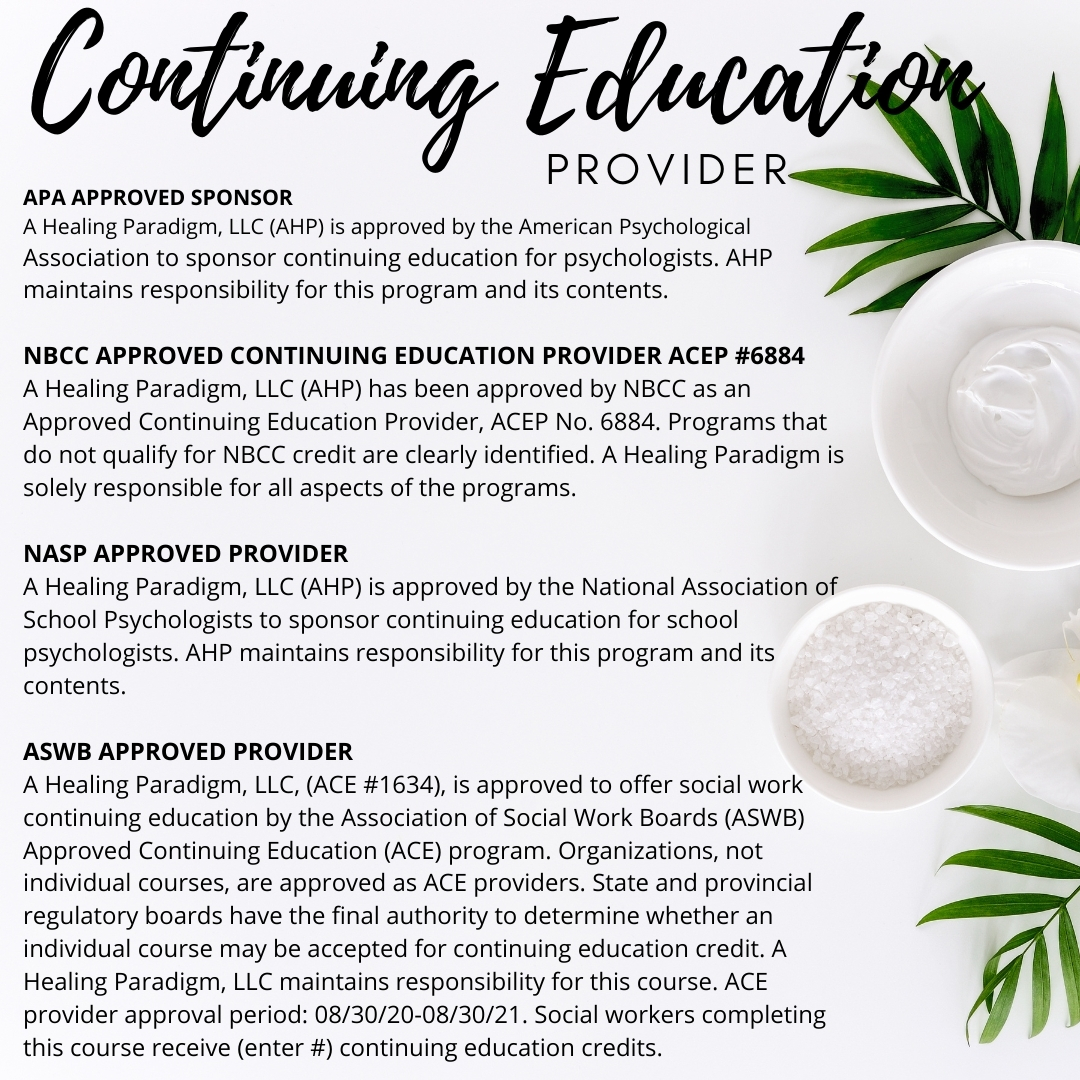 African Psychology Foundations
Here are our picks