Course Description
Psychologist Ifetayo Ojelade, PhD meets with traditional healers Zawadi Powell and Osundele Onifade. They discuss Western concepts of mental illness, how it differs from traditional African concepts, and the differences between spiritual encounters and mental illness.
CE/Professional Development Credit(s): 1
Learning Objectives
Describe the differences between wellness and mental illness utilizing an African-centered psychological framework.

Explain the difference between Western concepts of mental illness and spiritual experiences as defined by indigenous African healers.
Level: All Levels
Length: 42 minutes
Format: Asynchronous (self-paced)
Obtaining a CE/Professional Development Certificate:
In order to obtain a CE/Professional Development certificate, you must complete all sections of this course, score 80% or more on the quiz (multiple attempts are provided) and, fill out a satisfaction survey.
Note: The video lesson, quiz, and evaluation are formatted into separate sections. While your progress is saved after completing each section, the system will require you to complete the entire section again if you stop in the middle.
Conflict of Interest:
There are no known conflict of interests for this program.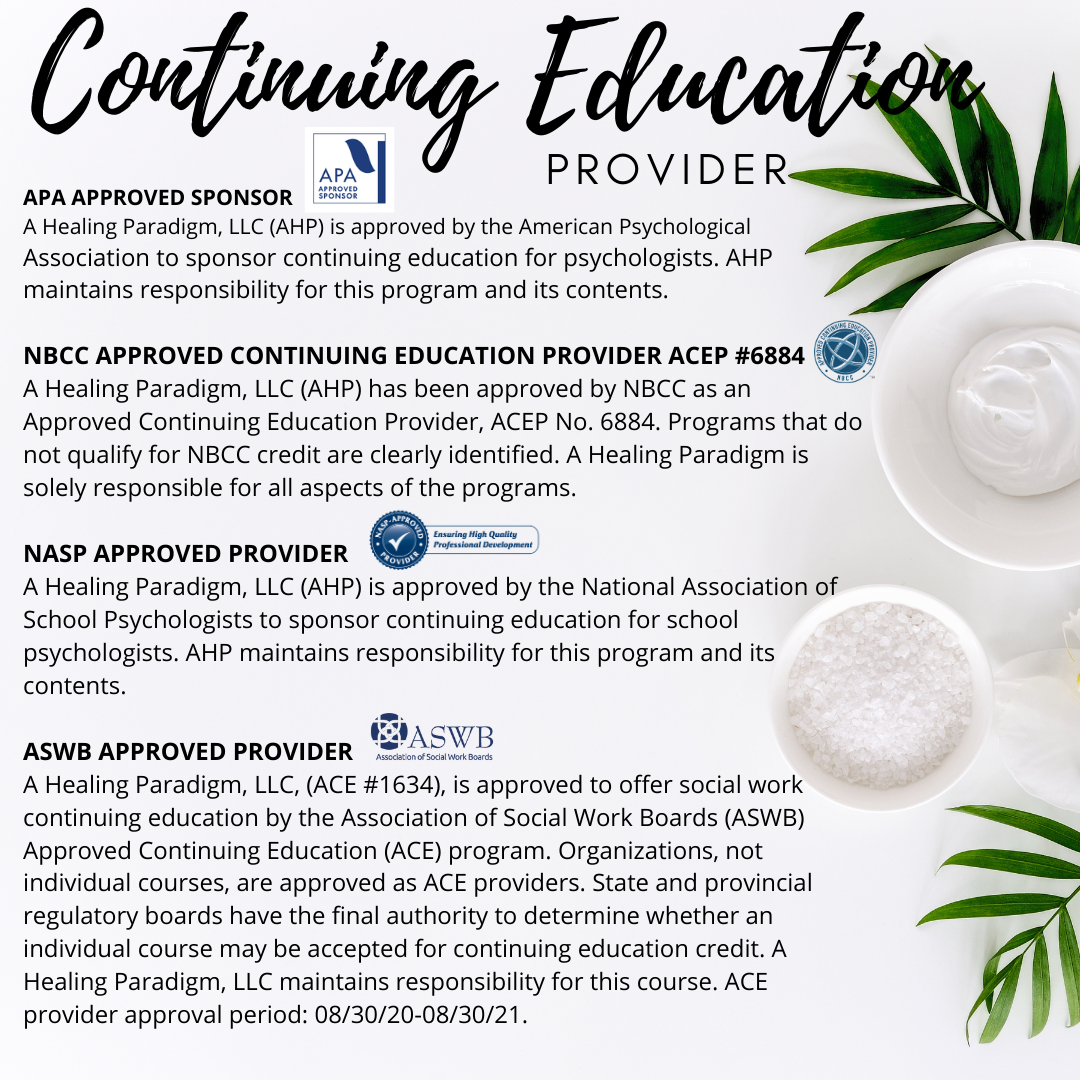 Continuing Education Approvals & CEUs
Homestudy CE's are approved nationally via the American Psychological association and the National Board of Certified Counselors.
CE Credits | 1 Core | Psychologists
CE Hours | 1 Core | Counselors
Social Work, School Psychology & Marriage & Family Therapy
The live virtual version of this workshop was originally approved by ASWB & NASP nationally in states that accept CEs granted by these accrediting bodies. This homestudy course is consistent with related hours. Please check with your state licensure board for rules.
CE Hours | 1 | School Psychologists
Clock Hours | 1 | Social Work
Contact Hours | 1 | LMFT's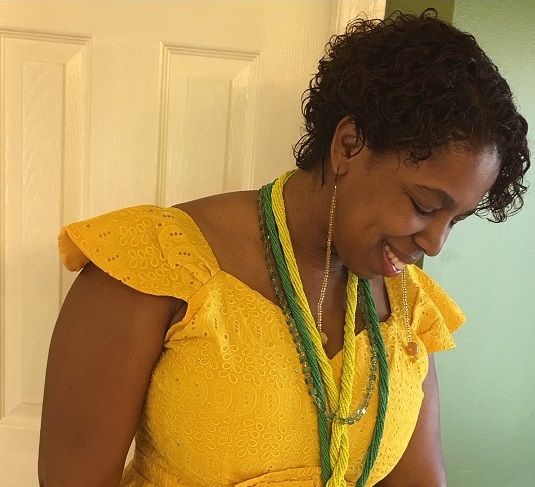 Dr. Ojelade earned her doctorate in Counseling Psychology from Georgia State University. In addition, she completed a Bachelor's Degree in Business Administration at Florida A&M University. Dr. Ojelade was initiated to Osun and Ifa by Agbonbon Awo Osogbo Ifakayode Faniyi in Osun State Nigeria. As an initiated Egungun (ancestor) priest of 20 years, she focuses on effective methods for integrating indigenous African healing practices into psychotherapy.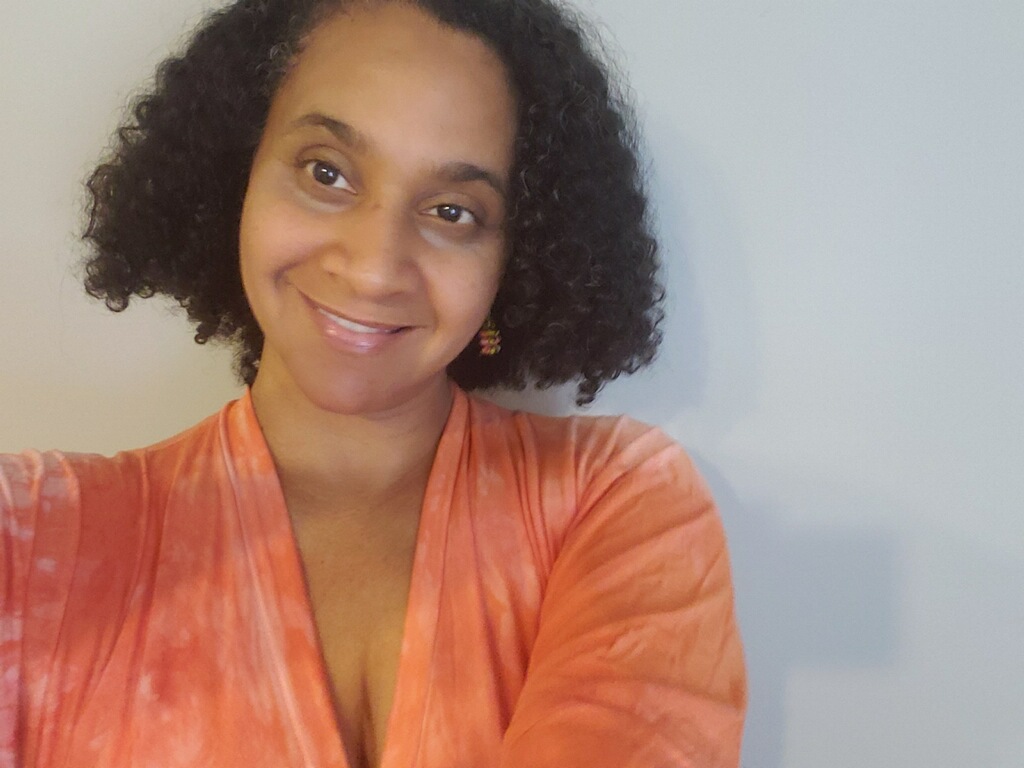 Zawadi is a Trance Medium and spiritual light worker who has been assisting people for the past 6 years. She performs individual and group readings guided by a spiritual teacher named Adekemi. Zawadi and Adekemi have served clients in the UK, Senegal, Canada, Jamaica, Bali, and throughout the United States. Her clients come from all walks of life and religious backgrounds. These spirit readings have been utilized by psychologists and life coaches as an adjunct to the therapy process.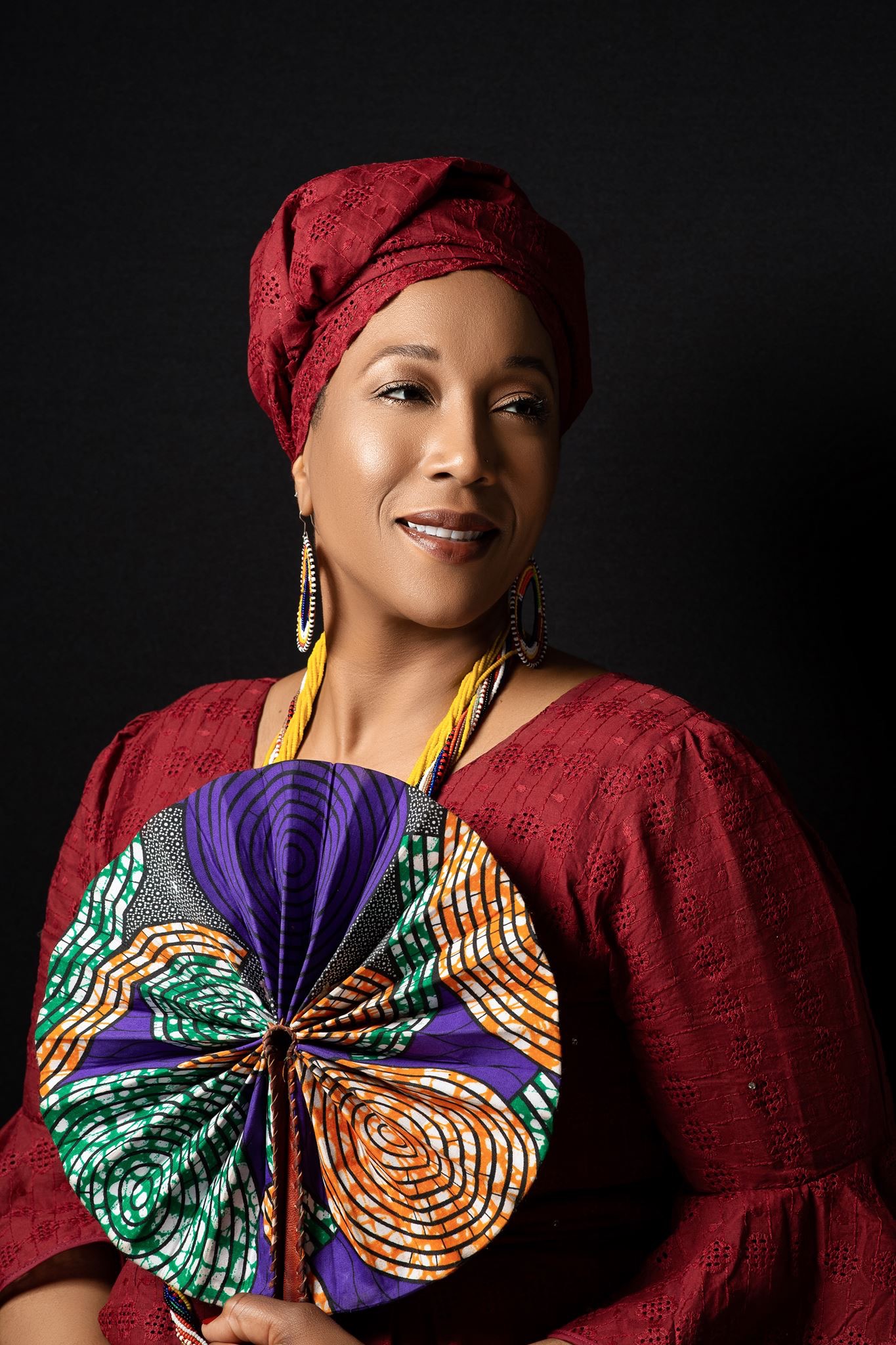 Osundele
Obafunmilayo Onifade, MA 
Atlanta resident and world traveler, N'Dieye Gray Danavall (Iya Osundele Obafunmilayo Onifade), is an e-learning developer for Morehouse School of Medicine (MSM), documentary photographer, and priestess in the West African Orisa Tradition (Ifa/Yoruba). Her mission at work is to "Advance Health Equity through Digital Learning" and her mission in life is to "document how people of African descent, across the Diaspora, reconnect with their ancestral ties through cultural and ritual experiences." Her work has been exhibited in Atlanta's Hammonds House Museum, the Atlanta Hartsfield International Airport, and varies galleries in Georgia and other parts of the country.
Example Curriculum
Available in days

days after you enroll

Lecture Video
Available in days

days after you enroll

Quiz
Available in days

days after you enroll

Evaluation
Additional Offered Courses
We offer a variety of educational courses for Continuing Education that prioritize African-centered Psychology, Wellness, and Spirituality.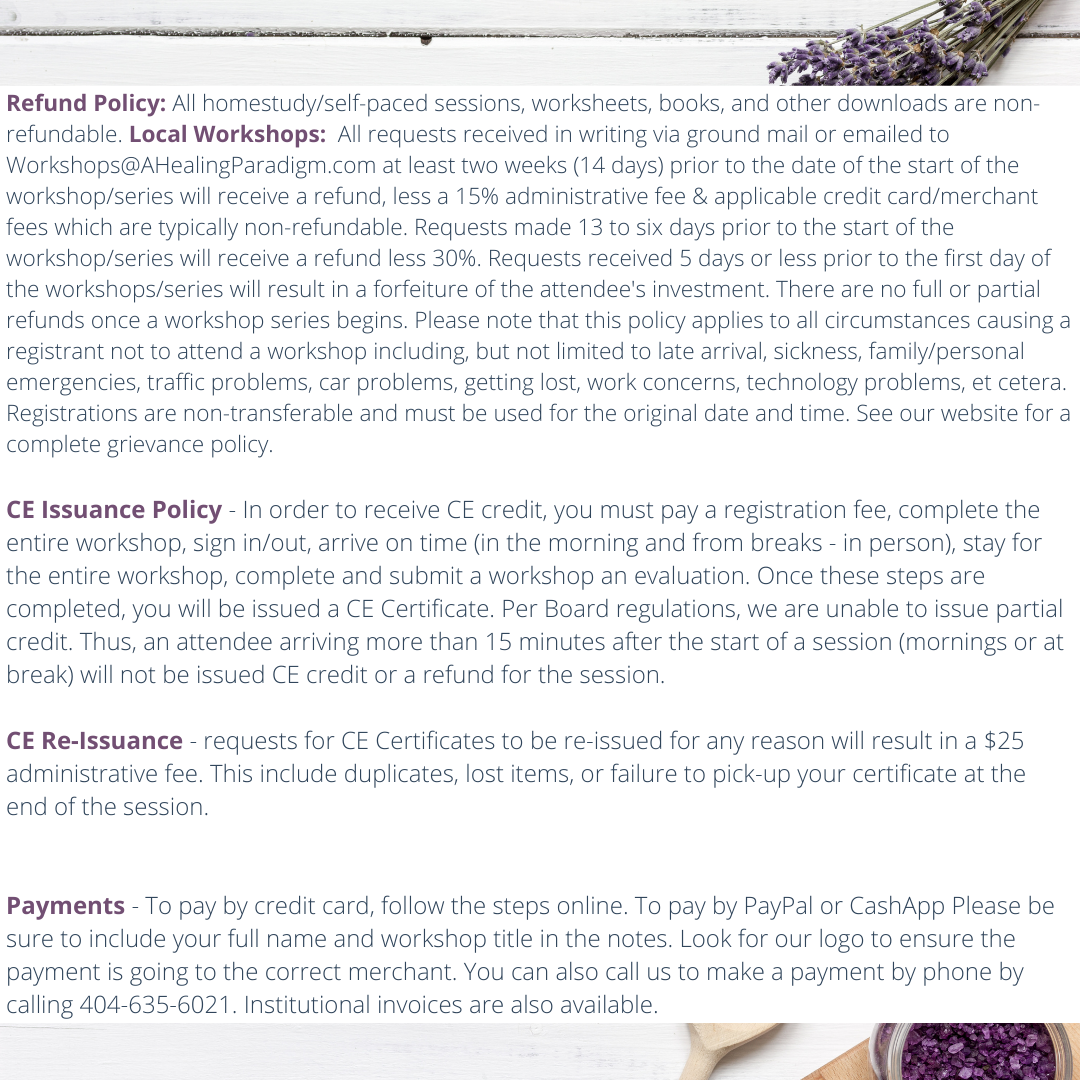 We offer a discount when purchasing bundles of 5 or more one hour sessions and two or more 6+ hour sessions. Please contact our office for specific instructions.
404-635-6021