Course Description
In this course, Damani Aaquil discusses the the challenges and opportunities associated with building the socio-political, cultural and economic dimensions of Pan-Africanism across the Americas. He describes how ethnic identity, cultural and linguistic differences influence how people of African ancestry connect across nations. Attendees will learn how Pan-African coalitions can help foster psychological liberation.
CE/Professional Development Credit(s): 1
Learning Objectives
Describe the impact of racial stereotypes on identity development for people of African descent throughout the Americas.
Discuss how internalized oppression impedes Pan-African identity development.
List three components for building Pan-African coalitions throughout the Americas and Caribbean.
Level: All Levels
Length: 62 minutes
Format: Asynchronous (self-paced)
Obtaining a CE/Professional Development Certificate:
In order to obtain a CE/Professional Development certificate, you must complete all sections of this course, score 80% or more on the quiz (multiple attempts are provided) and, fill out a satisfaction survey.
Note: The video lesson, quiz, and evaluation are formatted into separate sections. While your progress is saved after completing each section, the system will require you to complete the entire section again if you stop in the middle.
Conflict of Interest:
There are no known conflict of interests for this program.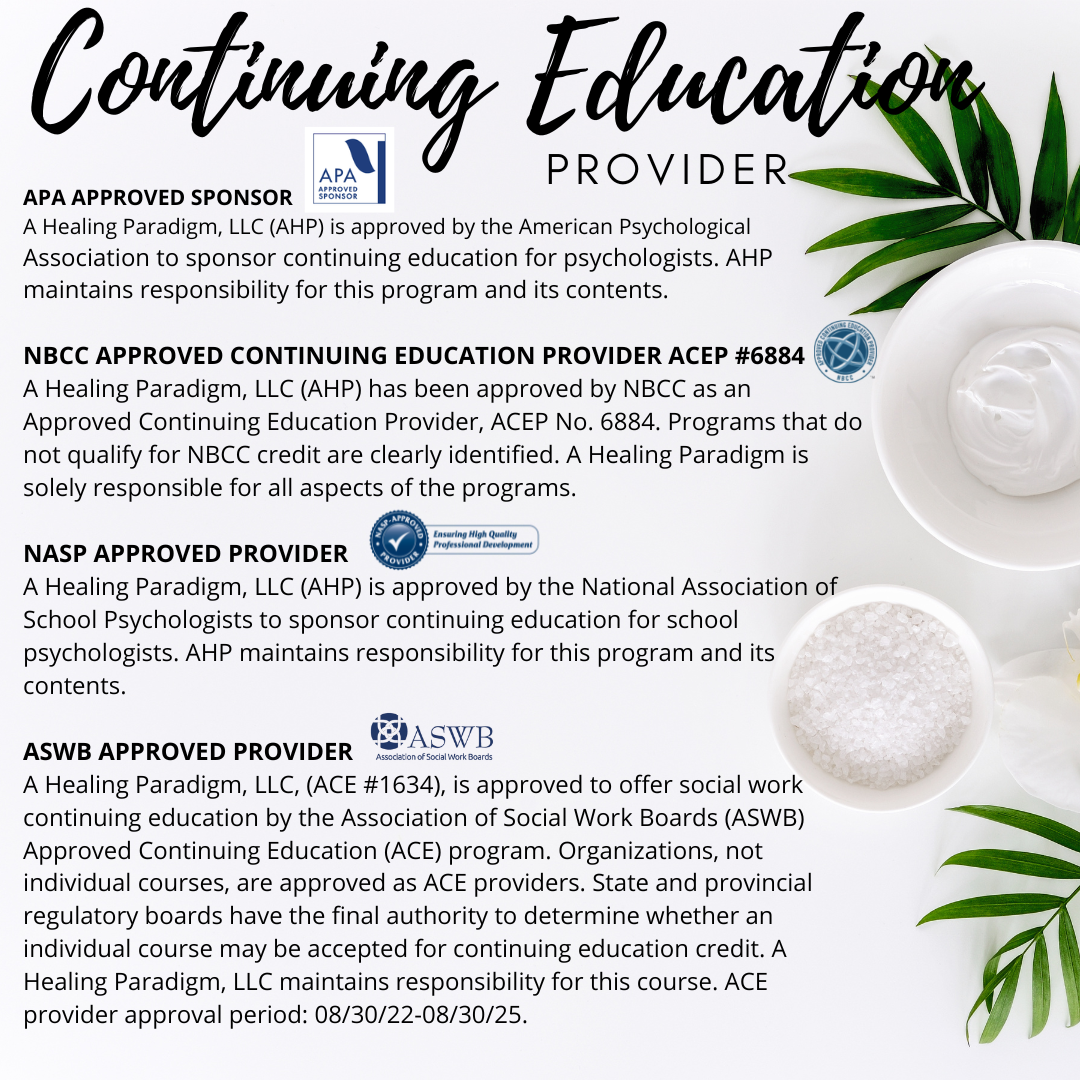 Continuing Education Approvals & CEUs
Homestudy CE's are approved nationally via the American Psychological association and the National Board of Certified Counselors.
CE Credits | 1 Core | Psychologists
CE Hours | 1 Core | Counselors
Social Work, School Psychology & Marriage & Family Therapy
The live virtual version of this workshop was originally approved by ASWB & NASP nationally in states that accept CEs granted by these accrediting bodies. This homestudy course is consistent with related hours. Please check with your state licensure board for rules.
CE Hours | 1 | School Psychologists
Clock Hours | 1 | Social Work
Contact Hours | 1 | LMFT's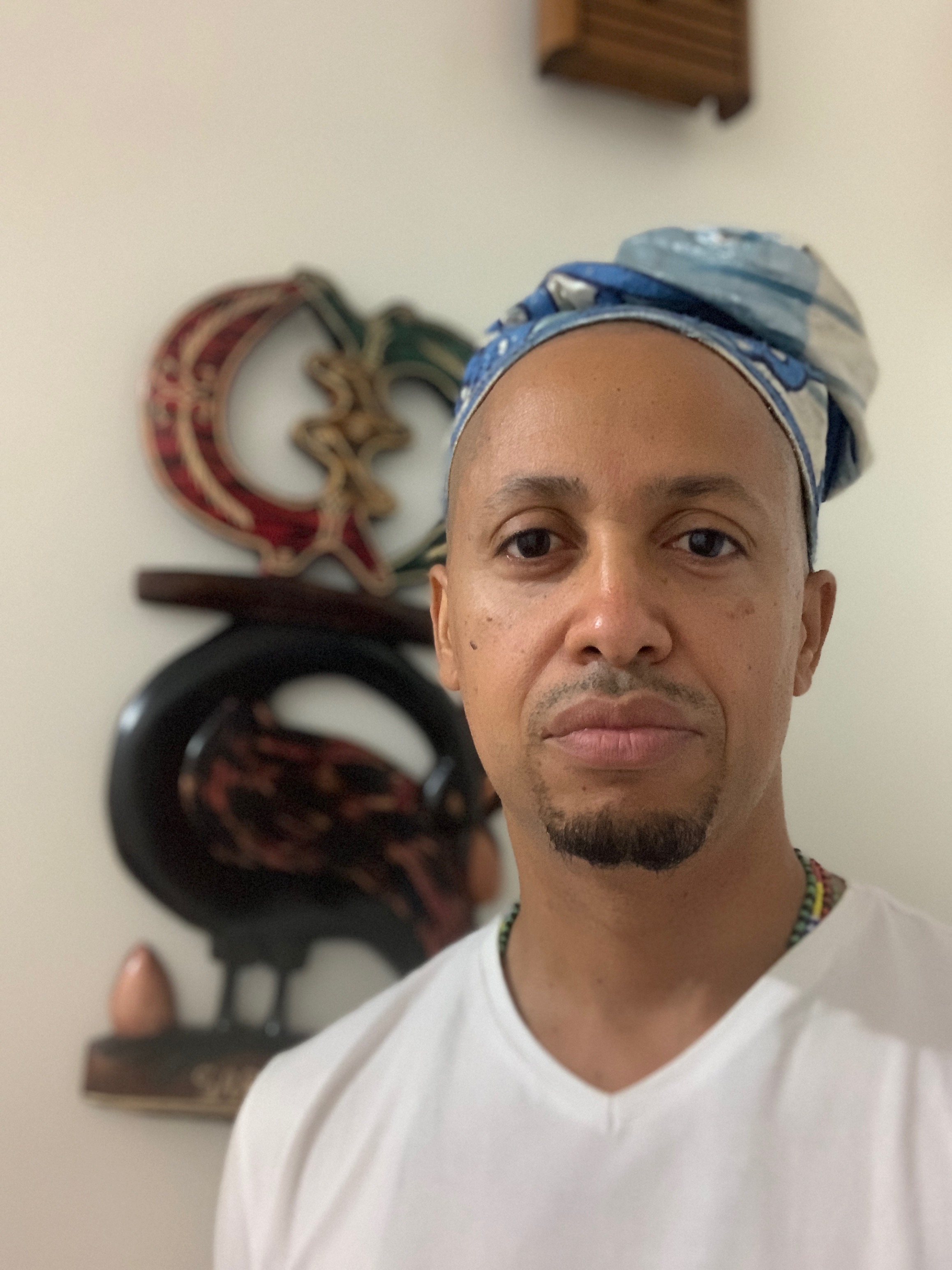 Damani Aaquil, is Co-Founder and Executive Director of the Regional Council of Africans in the Americas (RCAA) a Transnational organization composed of People of African Descent from Latin America and the Caribbean and works on various liberation and empowerment initiatives across the region. In 2016, Aaquil founded the RBGLoft® in Atlanta, GA., an independent institution dedicated to opportunities for economic, artistic, spiritual and intellectual interactions through workshops, classes, retreats, film screenings, listening sessions and artistic showcases. He has a Linguistics Post Graduate Degree from Université Gastón Berger, Senegal; Francophone and Africana Studies Degrees from Eastern Connecticut State University and a Masters Degree in Global Business Management.
Instagram: @rbgloft; @araacfeed
Dr. Ifetayo Ojelade is a Licensed Psychologist, Licensed Professional Counselor, and Approved Clinical Supervisor (ACS) with an interest in assisting people to heal in order to take their careers and personal lives to the next level. As an expert in trauma recovery, Dr. Ojelade works with healthcare, legal, and safety professionals to manage secondary trauma in the workplace. She also has a particular interest in women leaders of color in high stress roles.
Additional Offered Courses
We offer a variety of educational courses for Continuing Education grounded in African-centered Psychology, Wellness, and Spirituality.